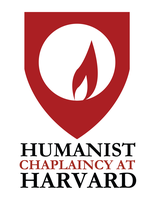 On the 10th anniversary of the 9/11 attacks, the Humanist Chaplaincy at Harvard, along with the Harvard and local community, will be participating in a series of events to memorialize and remember the victims, heroes, and all those affected by the tragedy that took place that day.
But rather than simply memorialize and remember the past, the HCH is hosting an event to help build a brighter future. In conjunction with a diverse group of Harvard faculty, staff, and student groups, as well as local congregations and organizations, HCH is organizing an interfaith community service event to package 9,110 nutritious meals to be distributed to food-insecure children in the Boston area. By working together with many different organizations, HCH hopes to foster a climate of inclusion and cooperation, instead of the political and religious division we hear and see far too frequently in the news and on the Internet.
Foundation Beyond Belief is proud to be a supporter of this event, and we're encouraging our members to reach out and lend a hand. The event will take place at 5:00 PM on Harvard's campus (exact location TBA), and if you can lend a hand packing food, you would be most welcome. You can RSVP for the event here. Even if you cannot attend the event on September 11, you can still help out in a big way. HCH needs donations to help pay for the meals they will be distributing. Each meal costs 25 cents, so even if you can only give a small amount, your contribution will make a difference. You can donate here.
So chip in, and help us put humanism to work.